Empower walk-in customers to join the queue once they arrive to your branch, by scanning a QR code that is fixed outside the branch or on the kiosk. A list of all your services will instantly appear on your customers' mobile phones, enabling them to select the service they want and check-in though their mobiles.
This way your customers will enter the virtual queue without the need to touch any surface that may be contaminated, protecting them from health risks.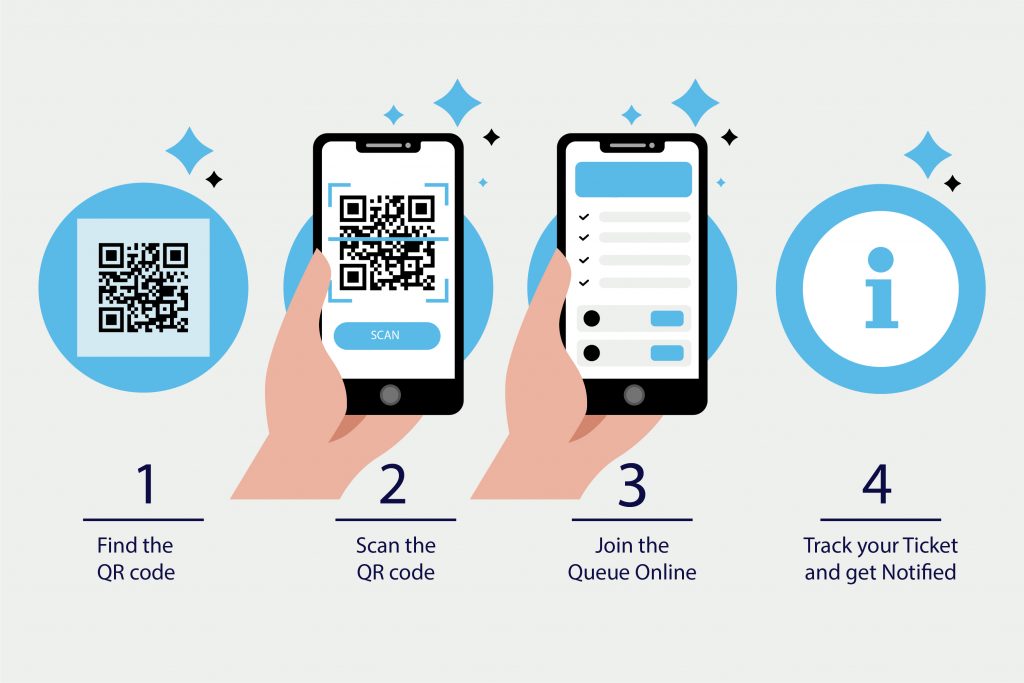 Exposed surfaces, a huge hygiene and safety risk
By obliging your customers to use a touchscreen to get a ticket and join the queue, you are actually putting their lives at risk. The touchscreen or the ticketing machine is an exposed surface that tens of customers can touch daily which increases the risk of virus propagation within your venue and between your customers.
Financial risk
Not paying attention to the safety of your customers can put your team and employees at risk. An infected employee means a sick leave, a lower productivity for your business and a financial loss. Giving the fact that COVID-19 propagates very quickly, you can risk to get more than an employee infected which can leads to closing your business for at least 14 days.
Touchless – Another layer to strengthen your security and safety measures
During the COVID-19 pandemic, your customers and staff safety must always be your top priority. By introducing a touchless check-in solution to your queue management, you can significantly decrease the risk of virus propagation within your venue.
By making your customers avoid touching your ticketing terminals, and urge them to scan a QR code and use their smartphones instead, you are actually reducing the number of people who can touch the same surface by up to 70%.